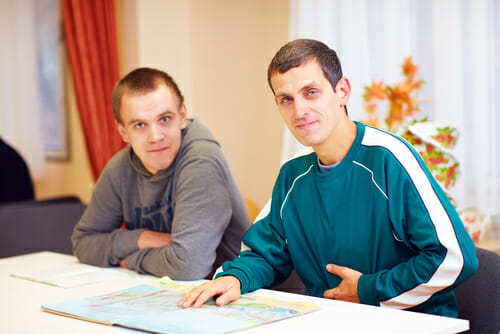 There are many students who would benefit from additional out of school supports to help prepare for a rigorous college life. For example, many young adults struggle with the transition into college life when it comes to being on their own living in dorms, what are resources available to them for accommodations, how to self-advocate for themselves. Parents of young adults with disabilities should help provide support by creating a list of needs and interests in their academics with the best fit in mind when conducting research with their children. Once admitted into a college student with disabilities should meet with the Office of Disability Services.
College readiness options
One program that young adults with autism may benefit from are summer programs that are structured around college readiness. These programs also offer parent information sessions that can give advice and resources to help their child transition into college life. Some colleges hold an overnight college visit experience in campus housing. As part of the few day visit the program will cover the rights and responsibility of college students with disabilities, self-advocating, a clear outline of academic rules and expectations. Furthermore, some colleges have ASD programs.
There are also several online resources available that help with preparing young adults with ASD for college. Autistic Self Advocacy Network help teach why self-advocating is so important and how to self-advocate. College Autism Network is a nonprofit organization that provides training events locally to teach skills that are aimed at improving outcomes in education. Programs like, The Autism Higher Education Foundation provide art, music and vocational programs for young adults with ASD.
Resources