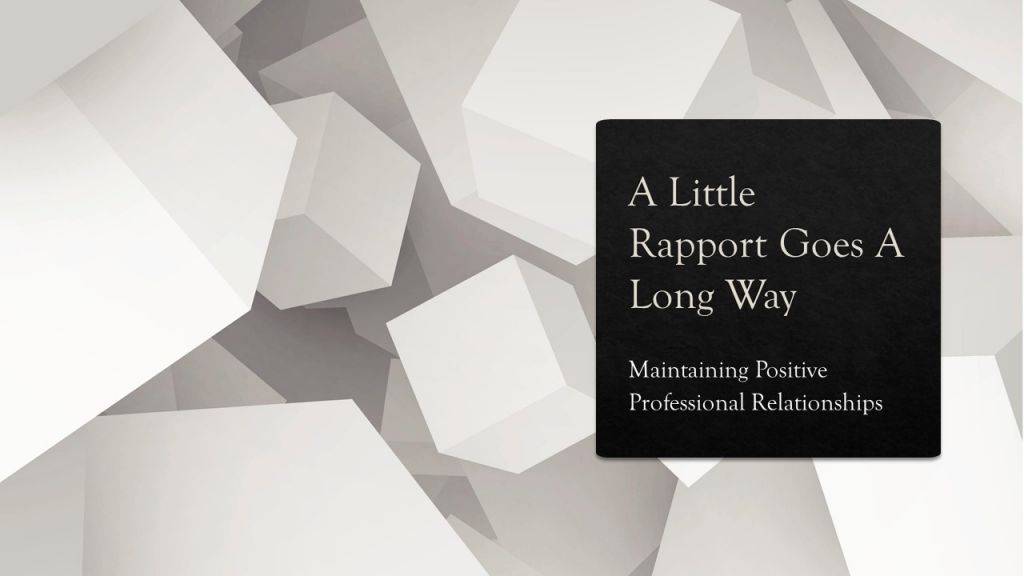 Building Rapport With Staff Course Outline
Title of Event: A Little Rapport Goes A Long Way
Date and Location of Event: Self Paced online course
Time and Duration: 60 minutes
Number of CEU's: 1
Attendance Procedure: All attendees must interact with course content, view all course content including quizzes and complete an end of course test scoring an 80% or higher in order to receive the CEU.
Event Fee: $15.00 per person
Instructor: Amber Kuzma, M.S. BCBA
Event covers the following behavior analysis content: Supervision
Event Designed for RBTs, BCaBAs, and BCBAs
Event Level: Basic
Learning Objective
Making and maintaining healthy relationships with those who help train and/or implement Behavior Support Plans is critical to success.
Antecedent interventions designed to help build rapport with others and create a collaborative relationship where feedback is welcomed on both ends.
How to utilize ABA principles to identify and rectify damaged relationships.
A detailed breakdown of how to modify offending behavior to help foster productive change.
Dealing with barriers professionally that cannot be changed.
Review and rehearsal of skills addressed in this training.