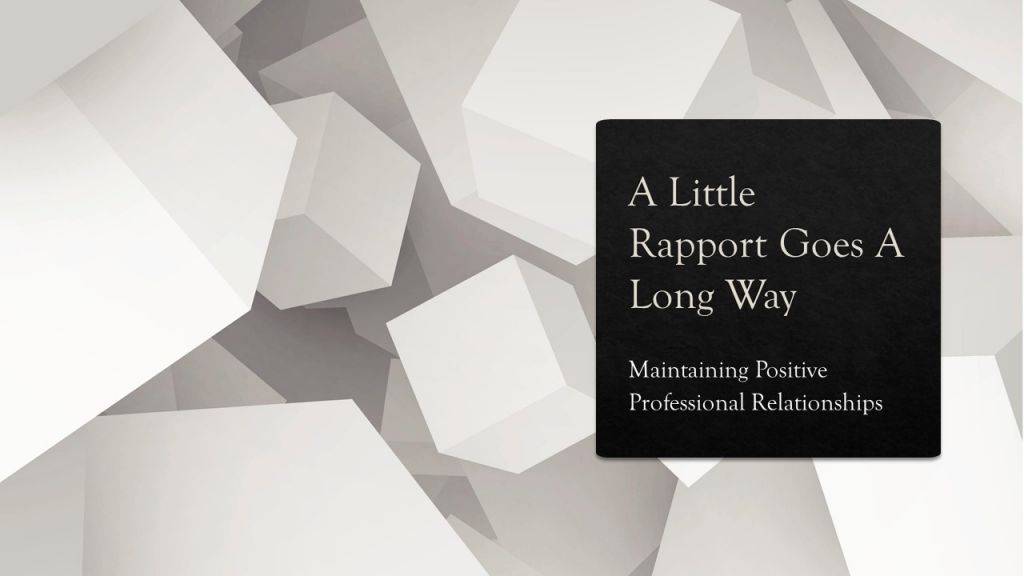 Learning Objective
Making and maintaining healthy relationships with those who help train and/or implement Behavior Support Plans is critical to success.
Antecedent interventions designed to help build rapport with others and create a collaborative relationship where feedback is welcomed on both ends.
How to utilize ABA principles to identify and rectify damaged relationships.
A detailed breakdown of how to modify offending behavior to help foster productive change.
Dealing with barriers professionally that cannot be changed.
Review and rehearsal of skills addressed in this training.
Building Rapport With Staff Course Outline
Title of Event: A Little Rapport Goes A Long Way
Date and Location of Event: Self Paced online course
Time and Duration: 60 minutes
Number of CEU's: 1
Attendance Procedure: All attendees must interact with course content, view all course content including quizzes and complete an end of course test scoring an 80% or higher in order to receive the CEU.
Event Fee: $0 per person
Instructor: Amber Kuzma, M.S. BCBA
Event covers the following behavior analysis content: Supervision
Event Designed for RBTs, BCaBAs, and BCBAs
Event Level: Basic